Chiropractor in St Charles, IL: Total Body Health Center
Chiropractic Adjustments
Chiropractor in St Charles, IL: Total Body Health Center utilizes the latest technology, equipment, treatment therapies and chiropractic adjustments to put patients at ease and on the road to recovery. Chiropractic adjustments are a safe, natural and effective procedure to help keep one of the most important pieces of the body in prime condition.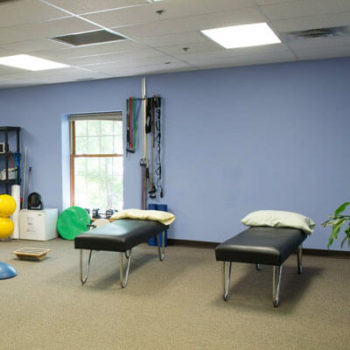 Why You Should Go to a Chiropractor
Chiropractic care helps restore the body's natural structure before lifestyle, injury or other elements misaligned it. The spine is the major highway to all of your nervous systems and any blockades can be detrimental to your health. Having a misaligned spine not only could cause discomfort or pain, but could also cause problems with other areas of your body. These problems occur when there are interruptions in the normal communication of information between the brain and the body. Chiropractic care can correct these interruptions.
The Importance of Spinal & Posture Screening at Total Body Health Center
Back pain, neck pain and other physical ailments often originate in the spine. In order to receive a comprehensive treatment plan, an exact cause must be determined. When you have a spinal and posture screening done, it serves as the initial step to formulating a specific solution to the problem you are experiencing. These screenings can reveal important information regarding a person's overall heath and provide a base for an effective course of action.
Common Conditions Treated
Chiropractic care is used most often to treat neuromusculoskeletal complaints including back pain, neck pain, pain in the joints of the arms or legs and headaches. Some of the common conditions that are treated include:
Auto Injuries
Work Injuries
Sports Injuries
Back Pain
Neck Pain
Carpal Tunnel Syndrome
Chronic Muscle, Nerve & Joint Pain
Headaches & Migraines
Sciatica & Extremity Pain
Disc Disorders
TMJ
Arthritis
Scoliosis
Foot Pain
Shoulder Pain
Spinal Decompression Treatment at Total Body Health Center
Creating a lower pressure in the discs will cause an influx of healing nutrients and other substances to the disc that are important for improving functions of the body. Regardless if you have an injury or not, this stretching of the spine can improve posture, flexibility and daily living. This lower back treatment allows the body to stretch in a different way that you would be unable to do at home.
Stretch and Feel Relief with Decompression Therapy
After Spinal Decompression, patients will feel elongated and relaxed. Other therapies may be combined with spinal decompression, such as diet recommendations and exercises depending on the patient. This low-risk treatment is essential for anyone with lower back issues.
Additional Injury Rehabilitation Therapies
In 9 weeks I've lost 27 inches!! With the "Ideal Protein" weight loss program. Dr. Seema has been the most amazing coach. If you are looking for a new lifestyle and some weight loss ask Dr. Seema how!!!! Couldn't thank Total Body Health enough for offering this awesome program!!!
Amazing is the only word I can use to describe how much better I'm feeling after i injured my back at home lifting incorrectly. Dr. Mani evaluated, heated and treated my back I and felt back to normal or better in just 30 minutes!!!
Dr. Mani and Dr. Seema are unbelievably knowledgeable, hospitable, and overall wonderful people. Their business is leading their clients toward a healthy lifestyle with the ability to consider, diagnose, and treat from a variety of different angles: chiropractic, acupuncture, nutrition, massage, and physical therapy, to name just a few. I can not offer a higher recommendation to Dr. Mani and Dr. Seema – they are outstanding people with a passion for helping others live healthier lifestyles that is unlike anything I've ever experienced in the health field – ever!
They're an amazing team! My entire family is in good hands with total body health!
I've been a patient of Dr. Arun and Dr. Seema for many years. I recommend them to all my friends and relatives.
They have changed my wrong thinking about health into right thinking. Such a blessing
Thank you Seema & Arun! I never would have gotten through my marathon without you! Sciatica was fine during & after! You two work miracles! I've been to several practitioners & have never had this level of relief & health. I can't thank you enough for getting me through my 1st marathon, never thought it was possible before. THANK YOU!!!!
We can't even tell everyone how special Dr Mani is . We have been patients of his for at least 10 yrs an there isn't anyone better then he is !!!! He feels like a long time friend. If you ever were contemplating seeing a chiropractor, you will never find anyone better then him !!!
Dr. Seema is the most amazing person and doctor. She is so passionate about finding solutions for all health problems. I specifically began visiting her for laser hair removal because I've suffered from folliculitis which was creating scarring on my legs. Not only has she continued to follow my progress, but she is always thinking and investigating more options that could help me. The treatments were amazingly affordable and successful. Their office offers everything for well-being (yoga, diet, acupuncture, massage, chiropractic, aesthetic, etc.) , and the doctors are approachable, available, and trustworthy. I would visit Dr. Seema for most any issue before heading elsewhere now after really getting to know her integrity and intelligence.
Awesome clinic and people! High quality care. Definitely recommend!
Schedule Your Appointment with Total Body Health Center
Call (630) 587-5824 or Click Below to Request an Appointment Online: