Physical Therapy in St. Charles IL at Total Body Health Center
Physical Rehabilitation Therapy
Physical Therapy St. Charles, IL: Physical rehabilitation is an important part of the treatment plan for many conditions. Physical rehabilitation is also used effectively in helping injured workers return to the workforce, people suffering from arthritis and people recovering from surgery.
Our Approach towards Physical Therapy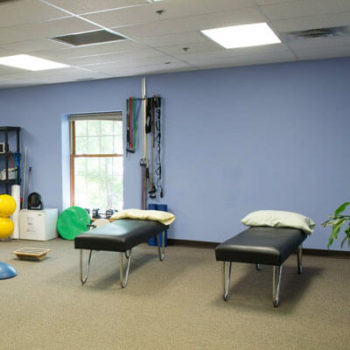 Total Body Health Center is a family-oriented clinic where one-on-one care, undivided attention and time are provided to you. For your Physical Therapy valuation, you will see our Physical Therapist, Dr. Aparna Sekhar, for an hour to review your history, educate you about your condition, formulate a baseline to measure progress and determine the best plan of care. You will continue to be followed by the same therapist throughout your timeline for care. We honor and respect everyone's goals for therapy and are committed to working towards them. We accept walk-in appointments without any physical therapy referrals and connect with the Physician of your choice while undergoing therapy services at our clinic.
Here are some reasons why we believe you need to pick us for your therapy needs:
Focus on Manual therapy and hands-on therapies in addition to stretches and exercise leading to improved outcomes, pain management and decreased risk of re-injury
Focus on Body, Mind and Spirit allowing for a holistic approach towards health and well-being
Focus on lifestyle changes such as diet, hydration and nutrition
Respecting and honoring individual preferences
A welcome stress-free atmosphere at the clinic
Hour long appointments to focus on every person's needs and treatment
Acceptance of most insurance plans along with affordable cash prices
We treat the following types of Conditions:
Vertigo (BPP), Diiness and Balance Disorders
Pregnancy and Post-Partum Health
Incontinence and Women's Health
Chronic Pain
Sports Injuries
Pre and Post Surgery (Prehab and Post-Surgical Rehab)
Work-Related Injuries
Orthopedic Injuries
Personal Injury
Wellness and Fitness
We welcome you to our clinic and are here for your Total Body Health!
The aim of a rehabilitation program is to regain pre-injury levels in all aspects of physical fitness. A full rehabilitation and strengthening program is essential to ensure full recovery and in order to prevent further injury. These exercises sometimes include muscle stretching, joint mobility exercises or muscle strengthening exercises. A full rehabilitation and strengthening program is essential to ensure full recovery and in order to prevent re-injuries.
Correction of muscle imbalance problems around the shoulder, hip or knee are addressed effectively with exercise rehabilitation guided by a trained professional. Core stability muscles are also an important part of the treatment of chronic lower back pain.
Improve Flexibility and Balance While Healing
Flexibility is the ability to extend or stretch without breaking. The term is usually used to describe muscles but can also be used to describe a movement involving a number of muscles. Along with physiotherapy building muscle strength and aiding in recovery, these exercises can also improve flexibility, a vital part of maintaining a sound body.
Balance sometimes can be difficult after injury and the body sometimes works to compensate for weak areas, ultimately throwing the body off-balance in some way just from daily activities.
When someone does have an injury, the ability to balance is sometimes slowed down following an injury and needs to be re-trained. It is also important for some people who have poor generally balance reaction times and are significantly more prone to injuries.
Benefits of Exercise Rehabilitation:
Strengthens muscles
Promotes flexibility
Aids in balance
Speeds up recovery
Balances the body
Prevents other injuries
Meet Physical Therapist Aparna Sekhar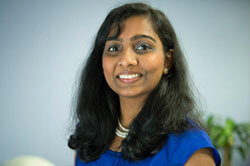 Dr. Aparna Sekhar​ has been practicing as an Outpatient Physical Therapist since 2013. She graduated from the Doctor of Physical Therapy Program in University of Illinois at Chicago. Her clinical interests include musculoskeletal dysfunction, pre and post-surgical rehabilitation, wellness and prevention, chronic pain, vestibular rehabilitation, and prenatal and postpartum women's health. She is an active member of the American Physical Therapy Association (APTA) and the Illinois Physical Therapy Association (IPTA). On behalf of APTA, Aparna has advocated for Direct Access for Physical Therapy in Springfield, IL. On August 16th of 2018, the state of Illinois passed a law for Direct Access allowing PTs to evaluate and treat patients without a referral with certain provisions. Aparna has a CAPP-OB certification in Achievement in Pregnancy and Postpartum through the APTA Section on Women's Health. She is a certified yoga instructor from The Yoga Institute in India. She recently received her certification in Functional Movement Taping from Rocktape. She is passionate about researching different holistic forms of therapies for healing and loves to share her knowledge on the same. In her free time, Aparna enjoys spending quality time with her family, traveling, nature walks, reading and exploring her artistic side.
Additional Injury Rehabilitation Therapies
Dr. Mani and Dr. Seema are unbelievably knowledgeable, hospitable, and overall wonderful people. Their business is leading their clients toward a healthy lifestyle with the ability to consider, diagnose, and treat from a variety of different angles: chiropractic, acupuncture, nutrition, massage, and physical therapy, to name just a few. I can not offer a higher recommendation to Dr. Mani and Dr. Seema – they are outstanding people with a passion for helping others live healthier lifestyles that is unlike anything I've ever experienced in the health field – ever!
Schedule Your Appointment with Total Body Health Center
Call (630) 587-5824 or Click Below to Request an Appointment Online: