Laser Hair Removal at Total Body Health Center in St. Charles, Illinois
Laser Hair Removal in St Charles: Laser hair removal is one of the most commonly done cosmetic procedures in the U.S. This treatment beams highly concentrated light into hair follicles. The hair absorbs the light, ultimately destroying the hair and preventing it from coming back after multiple treatments.
Lasers are useful for removing unwanted hair from the face, leg, arm, underarm, bikini line, and other areas. Never have to shave again after a few short sessions! Depending on the location and hair type, you will start to see results after only a few sessions. See how laser hair removal can change your life today.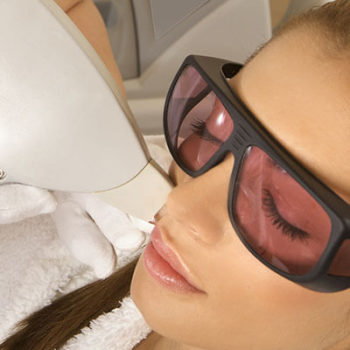 Pre-treatment instructions:
Do not use any medications that cause photo-sensitivity for at least 6 weeks prior to laser treatments. If you are taking a prescription medication that causes photo- sensitivity, please contact your prescribing physician to discuss your options.
 Avoid sun tanning or sunless tanning products for as long as possible before laser treatments (4-6 weeks is recommended).
Avoid depilatory (hair removal) creams, plucking, waxing, or electrolysis for at least 6 weeks before laser treatments.
Do not use Accutane (or products containing isotretinoin) for at least 6 months prior to laser treatments.
Do not use Retin-A (or products containing tretinoin) for at least 2 weeks prior to laser treatments.
The treatment area must be free of any open sores, lesions, or skin infections
On the day of treatment:
Shave the area to be treated. If the hair in the treatment area is very sparse, shave the area at the time of your treatment. This allows to better define the treatment area. And bring your razor with you! (In case you miss a spot- it happens a lot)
Gently wash the area to be treated and don't apply creams, lotions or other products to the area except a topical anesthetic (optional).
If you have elected to use a topical anesthetic, do so only after reviewing all cautions associated with its use. Apply and use as directed prior to arrival
Dress so that you may modestly expose the treatment area.
If you choose to, you may take over the counter anti-inflammatory medication such as ibuprofen shortly prior to the treatment.
Please arrive 10-15 minutes early to your first appointment and 10 minutes early for subsequent appointments.  This will allow time to fill out necessary paperwork and keep you on schedule.
In 9 weeks I've lost 27 inches!! With the "Ideal Protein" weight loss program. Dr. Seema has been the most amazing coach. If you are looking for a new lifestyle and some weight loss ask Dr. Seema how!!!! Couldn't thank Total Body Health enough for offering this awesome program!!!
Amazing is the only word I can use to describe how much better I'm feeling after i injured my back at home lifting incorrectly. Dr. Mani evaluated, heated and treated my back I and felt back to normal or better in just 30 minutes!!!
Dr. Mani and Dr. Seema are unbelievably knowledgeable, hospitable, and overall wonderful people. Their business is leading their clients toward a healthy lifestyle with the ability to consider, diagnose, and treat from a variety of different angles: chiropractic, acupuncture, nutrition, massage, and physical therapy, to name just a few. I can not offer a higher recommendation to Dr. Mani and Dr. Seema – they are outstanding people with a passion for helping others live healthier lifestyles that is unlike anything I've ever experienced in the health field – ever!
They're an amazing team! My entire family is in good hands with total body health!
I've been a patient of Dr. Arun and Dr. Seema for many years. I recommend them to all my friends and relatives.
They have changed my wrong thinking about health into right thinking. Such a blessing
Thank you Seema & Arun! I never would have gotten through my marathon without you! Sciatica was fine during & after! You two work miracles! I've been to several practitioners & have never had this level of relief & health. I can't thank you enough for getting me through my 1st marathon, never thought it was possible before. THANK YOU!!!!
We can't even tell everyone how special Dr Mani is . We have been patients of his for at least 10 yrs an there isn't anyone better then he is !!!! He feels like a long time friend. If you ever were contemplating seeing a chiropractor, you will never find anyone better then him !!!
Dr. Seema is the most amazing person and doctor. She is so passionate about finding solutions for all health problems. I specifically began visiting her for laser hair removal because I've suffered from folliculitis which was creating scarring on my legs. Not only has she continued to follow my progress, but she is always thinking and investigating more options that could help me. The treatments were amazingly affordable and successful. Their office offers everything for well-being (yoga, diet, acupuncture, massage, chiropractic, aesthetic, etc.) , and the doctors are approachable, available, and trustworthy. I would visit Dr. Seema for most any issue before heading elsewhere now after really getting to know her integrity and intelligence.
Awesome clinic and people! High quality care. Definitely recommend!
Schedule Your Appointment with Total Body Health Center
Call (630) 587-5824 or Click Below to Request an Appointment Online: