Pregnancy Chiropractic in St Charles: Total Body Health Center
Pregnancy Chiropractic Adjustments
Pregnancy Chiropractor in St. Charles IL: When your body goes through the various stages of pregnancy and labor, your spine is subjected to an extreme amount of stress. This puts extra strain on the mother and causes discomfort. It is because of this that a change in the nervous system might occur. These structural changes can affect the nerves and the spinal cord making the normal communication of information between the brain and the body disrupted. This can lead to injury, pain and discomfort. Dr. Mani doctor can adjust your spine and extremities to help the body feel relaxed and help subside pain or soreness.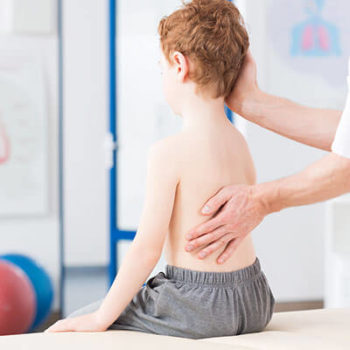 Promote a Comfortable Pregnancy
Back pain, neck pain and other physical ailments often originate in the spine. During your pregnancy, taking this initial step will help to formulate a specific solution to target the problem areas at every stage. These screenings can reveal important information regarding a person's overall heath and provide a base for an effective course of action during every stage of your pregnancy.
The following changes can result in a misaligned spine or joints that happen during pregnancy:
Protruding abdomen and increased back curve
Pelvic changes
Postural adaptations
Shift in the center of gravity
Expansion of uterus and ascent into abdominal cavity causing pressure on the spine
Pediatric Chiropractic
Pediatric Chiropractor in St Charles: Most people do not realize that infants and children are just as much in need of chiropractic care as adults. Infants, in particular, are susceptible to a wide range of possible ailments related to slow or traumatic birth and c-sections.
Misalignments or subluxations put pressure on the delicate spinal nerves and interfere with the body's ability to coordinate and control all phases of growth and development. Chiropractic for infants and children can help correct these potential problems through careful yet effective adjustments to remedy misalignments as they are identified.
Chiropractic Care at Every Stage
Children particularly need pediatric chiropractic care as they age because a lot of the problems we experience as adults actually come from our childhood because of a falls, broken bones or simply having poor posture (which is extremely common today). Posture problems particularly result from spending many hours in front of a screen or carrying backpacks all day long at school.
It is best to deal with any potential injury, misalignment, postural problem or other ailment and condition as soon as possible when it is identified, to keep your child's nervous system as healthy as possible through regular treatment!
Did You Know that Chiropractic Helps with Many Common Pediatric Conditions?
Chiropractic care helps with many common childhood ailments and diseases without the need for harmful medication. Many people are unaware of just how many conditions can be treated with chiropractic.
Asthma
Infantile Colic
ADD / ADHD
Allergies
Bed Wetting
Constipation
Digestive Issues
Headaches / Migraines
Learning Disabilities
Chronic Ear Infections
Scoliosis Detection and Treatment
Flat Head Syndrome
Sensory Processing Disorder
Sinus Problems
Torticollis
TMJ Syndrome
Schedule Your Appointment with Total Body Health Center
Call (630) 587-5824 or Click Below to Request an Appointment Online: